We want to create the best possible experience for our patients while utilizing natural resources responsibly. We'd like to invite you to visit our office and join All Hands Dentistry. We are happily accepting new patients.
Your First Visit
Our friendly staff can help schedule your appointment by phoning or texting us at 508.692.8289. 
Once you have made an appointment, you will receive a link to complete New Patient paperwork. This paperwork allows us to register you as a patient and includes your contact information, insurance information, medical history, office policies and HIPAA authorization. We encourage all new patients to complete this prior to arriving for your appointment. 
On the day of your first visit, you will be greeted in our waiting room by a staff member who will check you in. When it's time for your appointment, we will seat you in one of our treatment rooms. The hygienist or assistant will take needed x-rays and the hygienist will do a dental cleaning. Then, you will meet one of the dentists for a comprehensive exam. We will discuss your concerns and review our findings during this visit.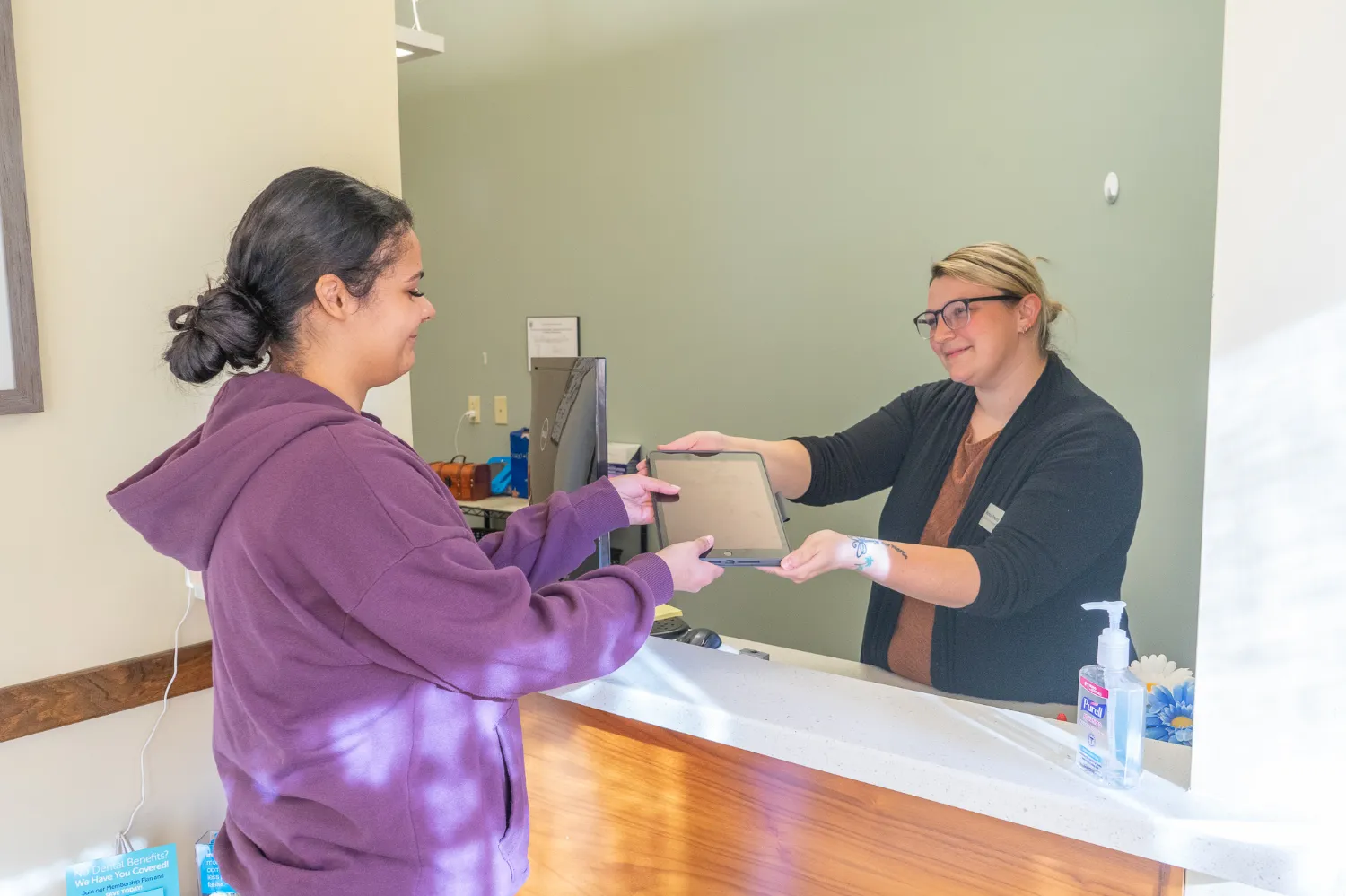 We will work to facilitate reimbursement with most insurance plans.We are in network with popular networks and can accept most benefits from other plans as well. We are happy to look up your plan and explain your individual benefits. We understand that dental insurance can be very confusing. We spend countless hours in advanced training to help you understand it. Reach out to an Administrative staff member today!

Don't have insurance?
NO INTEREST FOR 6 MONTHS AND PAYMENTS UP TO 60 MONTHS
Get pre-approved today, no impact on your credit score.
No Insurance? We Have You Covered.
We are excited to let you know that we are now offering our very own dental membership plan that covers all your preventative care and gives you discounts on other procedures. It is a simple and budget-friendly dental plan offered directly from our practice—so you can access the care you want and deserve. As an uninsured patient, this plan is perfect for you. This plan is also ideal if you self-fund your dental care, do not receive dental benefits from your employer, or are retired and no longer have dental coverage. Starting at 25.00 a month!