About Us
The All Hands Dentistry Difference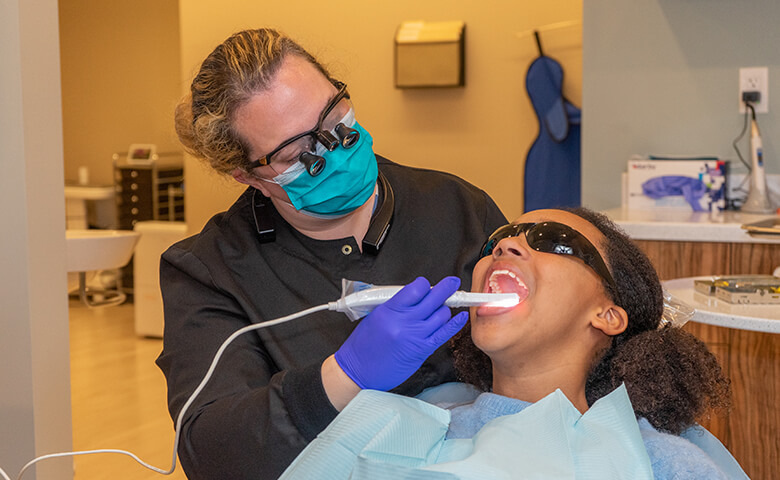 All Hands Dentistry is trusted by thousands of patients- here's why:
Our office is committed to providing an exceptional environment for patient care and has been since we opened the doors in 2020. Our staff is local and invested in your community. Our patients are our family. Every aspect of our office design reflects our focus on outstanding patient care and experience- this is the All Hands Dentistry Difference. We are dedicated to making dental visits comfortable and stress free, using the latest technology to deliver the best possible dental care to our patients. We pride ourselves in providing a clean, safe and friendly environment for your family's dental care. We want you to love coming to the dentist and invite you to join the family!
All Hands Dentistry is a premier multi specialty office. We offer a wide range of services to your family. Putting patient care first, come and see the All Hands Difference!
This is the only dentist I've ever been to that doesn't over treat and try to wring every last penny out of you. The staff and docs are caring and warm. They make going to the dentist a lot easier.
Always a great experience! Couldn't ask for a better dentist! -- Jamison P
By far one of the best dental practices around. My whole entire family comes here. From the second you walk into the door, the staff treats you like you're a family member. I will definitely be recommending All Hands to everyone I know.
Helen Martinez
2023-08-29
Overall great experience, friendly staff & had all of my concerns addressed.
Corinna Raznikov
2023-08-19
I love All Hands Dentistry! They are so kind and knowledgeable. We are so lucky to have this business in the tritown area. Mara is the best, nicest and professional dental hygienist ever!
Chrystal Walsh
2023-08-11
The hygienist and dentist were both very thorough with me. They examined my X-rays closely and noted important history in my records. They didn't rush through the cleaning & polish and gave my tips for regular care.
Excellent and professional care!
From the moment I walked into the office I was immediately impressed by the cleanliness of the space and felt welcomed by Erin. Erin was friendly, kind, and helpful in assisting me with filling out the pre dental screening and answering some insurance questions. Kara was incredibly thorough and did a fantastic job during the cleaning, which I was nervous about after not going to the dentist for a few years. Dr. Glynn was personable, knowledgeable and answered all of the questions I had. I felt comfortable and well taken care of by the whole team. I highly recommend going to all hands dentistry.
Alexander Kuechler
2023-05-16
All I can say is when I was a kid I used to be terrified of going to the dentist, but not anymore and especially so since I started going here. Dr. Glynn is my dentist and without a doubt is the best one I've ever had, she's very nice and explains everything to me carefully! Overall, I definitely recommend this place for anyone looking for a new dentist.
Sheri Lovegrove
2023-05-12
All Hands Dentistry staff are always punctual, friendly and professional. The space is clean and inviting and conveniently located off of route 6 in Marion. They make going to the dentist as painless as possible!!